Celeste Morales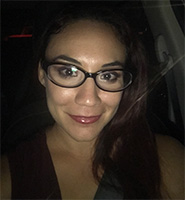 Lecturer
Email: [email protected]
Celeste Morales received her undergraduate degree in Literature and Writing from California State University, San Marcos. She then attended San Diego State University and received her Master of Fine Arts graduate degree in Creative Writing, with an emphasis in poetry.
Celeste instructs undergraduate writing courses as an RWS lecturer as well as teaches English to grades 10-12 at a private High School. She strives to have students learn to develop their voices and be heard. Encouraging students' development, Celeste uses creative assignments and the challenging perspectives offered by various types of texts by people of color to engage students.
When not teaching, Celeste loves kayaking, hiking, and finding new pieces of literature to read.