Matt Fowler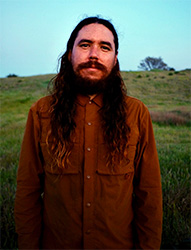 Lecturer; Interim Dir., Lower Division Writing Program
Email: [email protected]
Matt Fowler is originally from Los Angeles, but spent much of his life in Baltimore, Maryland before relocating to San Diego. He is of Indigenous P'urhépecha and Irish descent. His work centers around radicalism, cults, survivance, environmentalism, queer theory, social milieus and movements, and militancy. In his spare time, he enjoys traveling, hiking, camping, bicycling, reading, writing, photography and music.
Matt holds an A.A. degree from Harford Community College, a B.A. in Literature and Writing Studies from California State University San Marcos, and a Creative Writing M.F.A. from San Diego State University. He is the Assistant Director of the Lower Division Writing Program and a member of the department's Antiracism, Equity, and Inclusion Working Group. He is also the current Diversity Coordinator for the department. Matt has also taught in the Office of Educational Opportunity Programs and Ethnic Affairs' Summer Bridge program.
Matt is a Sarah B. Marsh-Rebelo Award recipient and his work has appeared in online and print publications including PRISM International, Quarterly West, Sycamore Review, Homology Lit Mag, GlitterMob, and elsewhere. Matt is currently working on a full-length manuscript.