Spring/Summer 2021
The SDSU Rhetoric & Writing Studies Department
Newsletter and Podcast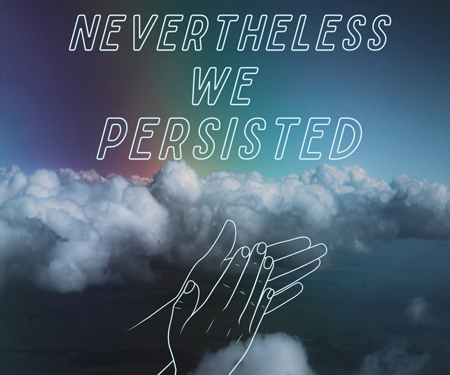 The Rhetorical Situation
Podcast Episodes 2-5
In the second installment of the Rhetorical Situation, a podcast by the Rhetoric and Writing Studies department, you're invited to hear from yet another chorus of voices from RWS. In this series of 4 short episodes, co-editors Rachel Michelle Fernandes and Nicole Golden interview a handful of individuals from the department, ranging from students, faculty, and alumni to one of the first writing center tutors at SDSU. Each episode features 1-2 individuals, but all their stories show the power of persistence as they explain their unique paths to the department and handling continued working and learning from home. Get ready to get personal, and rhetorical!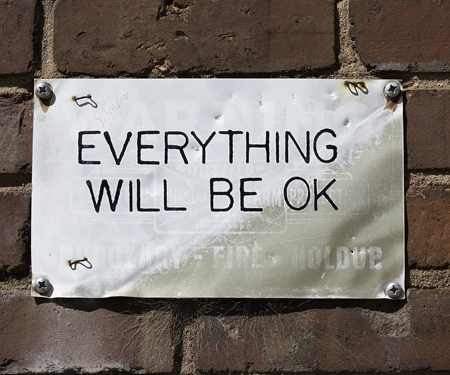 Letter from the Chair
A Nod of Appreciation from Dr. McClish
The last three semesters have been unlike any I've experienced in my many decades of university life. We have, in essence, been compelled to rethink and refashion our most basic ways of being students, teachers, staff members, and administrators. Now, finally, as the pandemic appears to wane at the University, in California, and in the nation, we are preparing to return—more or less—to our familiar ways of teaching, learning, and being together in the fall. While we know "this isn't over," we feel that we're heading in a good direction and that better days are ahead.
To our 2021 graduates, you persevered during a time of great uncertainty and challenge. I know how difficult your final three semesters have been, and the sacrifices and hardships so many of you endured, yet you finished undeterred, and I want both to praise and thank you for doing so. Just as we've honored you with a degree, you've honored us by completing the journey with such determination. Class of 2021, we are proud of you. You are very special!
I'd like to take some space to honor two recent retirees from RWS, Hedda Fish and Bob Stein. Hedda's legendary career as a San Diego State lecturer began with the English Department many years ago in 1979, before Rhetoric and Writing Studies existed. She came to the university after substantial careers as a legal secretary and a high school and community college teacher that predate the majority of the readers of this message. When RWS was born in 1993, she came over to the new unit as a writing teacher, and she has been with us ever since. She has also taught for Mesa College since 1967. Hedda has been well known as one of the early birds on campus, arriving with the sun and actually enjoying 8:00 AM classes. Her SDSU morning routine held steady throughout the many challenges she has faced and was interrupted only by the pandemic. We will miss Hedda's inexhaustible energy, her pluck, her collegiality, and her cheerful presence in the classroom, the hallways, and the offices of RWS.
Bob's time in the department began as a graduate student in our Master's program. I vividly recall his early encounters with rhetoric in my RWS 600 class. His interest in the subject matter grew to a passion, as did his commitment to teaching rhetoric and writing. Bob worked as a TA, and after graduating in 2013, began teaching as a lecturer, which he has treasured as a second career. With a 28-year stint as an advertising executive behind him, Bob enjoys contextualizing rhetoric as a kind of marketing, and—alternatively—marketing as a kind of advertising, which has led to fascinating discussions about the relationship between the two. Given his years in the corporate world, he has been a natural in RWS 290 (Business Writing and Rhetoric), but his special love has been lower-division writing, the heart of the liberal arts tradition of education. We will miss Bob's passion for teaching rhetoric and mentoring students, his willingness to ask hard questions, his gentle iconoclasm, and the slice of New York he has brought us Californians.
Finally, I note that although I will be functioning as chair the entire summer, I will be on sabbatical for the fall semester, hunkered down at home trying to write. In my absence, RWS you will be in the steady, kind hands of two of our longtime colleagues, Kathryn Valentine and Chris Werry. Everything will run smoothly—no doubt more smoothly—while I'm away.
Through this newsletter and accompanying podcast, I hope you enjoy learning more about the people who make our departmental mission possible, as well as our inspiring students and alumni.
Best wishes for a summer of renewal, recreation, and reengagement with the world beckoning all around us.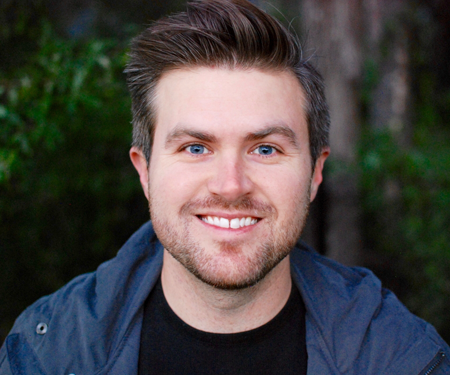 New Faculty Spotlight
Dr. Dustin Edwards
The Rhetoric and Writing Studies Department will be joined by Dustin Edwards beginning in Ffall 2021. Dr. Edwards specializes in professional writing but also engages in digital implications of rhetoric. Previously, Dr. Edwards served as an Assistant Professor and the Director of Graduate Programs in the Department of Writing and Rhetoric at the University of Central Florida (UCF). There, he taught courses in digital writing, professional writing, as well as visual and material rhetorics. Remembering his virtual visit to campus and how often people mentioned that SDSU is big, Dr. Edwards joked, "Oh, that's cute because we do have 70,000 students [at UCF]." Before joining us at San Diego State University (SDSU), he and his wife are managing arrangements for moving from Florida to San Diego. With miniature dachshund Poppy and a toddler in tow, they are in the process of figuring out whether to drive or fly across the country. Unfortunately, Poppy isn't the best flyer, and she's a bit overweight these days. Dr. Edwards quipped, "I'm blaming the pandemic—actually, the child just gives her whole slices of pizza."
Dr. Edwards' current research is culminating in a book project titled "Digital Damage and Rhetorical Invention at the End of Worlds" in which he explores digital rhetoric and its physical, human, and other intersections. Of his still-in-progress book, he says, "It really examines the environmental implications of digital technologies. And I look particularly at two different sites in the book—so, a Facebook Data Center in Los Lunas, New Mexico, and then another site in my hometown [Silver City, New Mexico], which is actually a copper mining town." He investigates both the cloud's environmental implications at the Facebook Data Center and the material infrastructure of the copper mine. Dr. Edwards shares how this work stands on the shoulders of cultural rhetorical scholars: "I'm so indebted to cultural rhetoric scholars, who have articulated story as a rigorous, and worthwhile, and important methodology for doing rhetorical work." In the book, Dr. Edwards tries to tell stories of both locations in order to "make visceral connections to say what we're doing online is not immaterial; it has environmental consequences, and we need to pay attention to those." He added, "For me, telling these really personal and implicative stories related to these places just hopefully connects us in better ways to pay attention and be more alert."
Interestingly, the intellectual path from his Master's to his current work is anything but linear. After being accused of plagiarism in high school, Dr. Edwards struggled to understand why he "felt like a criminal" and where his negative feelings originated. So, he turned toward the rhetoric of plagiarism during his master's program when conversations about plagiarism, authorship, and originality came up; eventually, he came to understand that all three make up a "complicated phenomenon." For his M.A. thesis work, Dr. Edwards investigated online tutorials which presented methods for reducing plagiarism. "Typically [these tutorials] would place students like burning in hell if they plagiarized or behind bars . . . these [are] really terrible metaphors that don't allow students any room to question, what is this thing called originality?" With this interest still in mind, Dr. Edwards planned to continue with similar work during his Ph.D., but he soon found himself drawn to circulation theory, the study of how things transform and move online. From there, the work of his dissertation followed activist hashtags as well as the affect or emotions that circulate online. "What I came to at the end of the dissertation was thinking through kind of different ways to think about circulation," he reflected.
Through his dissertation work, Dr. Edwards realized there are four levels to circulation online. The textual level focuses on what actually circulates, the affective level delves into emotional implications, and an infrastructural level follows the process of circulation. But, Dr. Edwards began to realize that a data layer occurs simultaneously across the three other levels. He recalled reading Nicole Starosielski's book The Undersea Network; her work pushed against the transient and immaterial assumptions of how information travels, underscoring the fact that undersea data cables circulate data for us—rather than "moving in the airways or something." Importantly, Starosielski's work encouraged Dr. Edwards to conceptualize digital damage: "there's this huge environmental cost for circulating and storing data, and that growth just continues to happen." This insight resulted in a mere footnote in his dissertation where he emphasized environmental issues with data circulation. He drove home a simple but sincere point that "we need to pay more attention." It wasn't until several years later that this footnote resulted in something bigger. Dr. Edwards said, "A couple years after I defended my dissertation, Facebook announced that they were building this sprawling data campus in New Mexico." And so, with a personal connection drawing him in, Dr. Edwards began the work that has become one of two focal points for his book.
As he looks forward to teaching at SDSU, Dr. Edwards is excited about what both the institution and department value. On the institution, he stated, "Situated along the border, SDSU is a Hispanic serving institution. It seems like it's putting a lot of effort and resources into being a more diverse, inclusive, anti-racist institution." He continued, "There's just so much value in being in a standalone department and the kinds of things that you can get done, the kinds of classes that you can offer, not having to fight for resources . . . and obviously, the opportunity to teach an [array] of courses." This fall he will be teaching advanced writing strategies and professional writing both at the 500 level, but students can look forward to courses centered around the rhetoric of sustainability and writing in nonprofits in the future.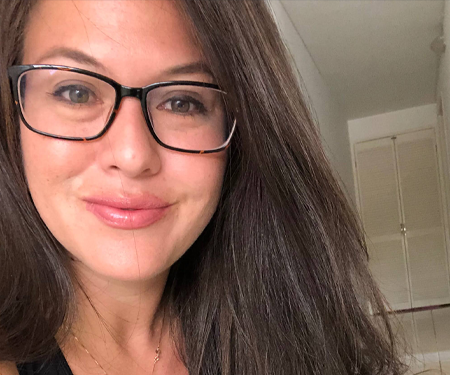 The Chamorro Activist and Teacher
Alum Desiree Ventura confronted coloniality State-side
Alumna Desiree Ventura journeyed from her Pacific Island home in Guam to San Diego and back, learning how to support her Chamorro community against the subtle but pervasive colonized mindset that Ventura herself had somewhat unknowingly internalized. A full-time teacher at Guam Community College for the last ten years, Professor Ventura's first exposure to students from the continental U.S., "state-side" (as she and other islanders call it), occurred during her time attending San Diego State University starting in 2007.
"I'm from a village public school," says Ventura, "and, when I enrolled at San Diego State, I felt wildly incapable." She remembered transferring from Chaminade University in Hawaii to San Diego and beginning to realize that the way in which Pacific Islanders "operated was different." She explained her goals behind finally visiting the States: "I was only in San Diego to pursue my graduate degree and the intention has always been to return home."
Growing up in the indigenous community in Guam, Professor Ventura shared a bit about her role as a Chamorro woman and how she connected with her community differently following her time in San Diego. "In the Chamorro culture, the women have an obligation, especially from traditional families, to uphold and preserve Chamorro traditions, culture, and just to kind of safeguard our people," she said. In fact, Professor Ventura experienced a sudden culture shock upon starting at San Diego: learning alongside stateside students who shared their opinions openly and disagree with their professors were unfamiliar ways to navigate the classroom because, Professor Ventura says, "when you grow up in a colony, criticizing, rejecting, or resisting is very frowned upon; it's not part of [Chamorro] culture." However, she is grateful for the patience that faculty provided her. "My time at San Diego State," she said, "helped me view [Chamorro culture] from an angle that had me returning home, re-engaging in a more intense way."
As she reflected more on her time in San Diego, Professor Ventura realized how important her short time away from Guam was for her growth. "I wasn't at the same level of consciousness when I was living [in Guam] growing up, she said before revealing her most impactful takeaway from learning stateside: "I remember I had one classmate who looked at me one day and he said, 'So how does it feel for you to be colonized?'" At the time, Professor Ventura did not consider herself a colonized body; she describes coming to terms with Guam's colonization and figuring out how to push back as "a journey and self exploration" where she "found a lot of confidence and understanding" from her peers and faculty, especially Dr. Glen McClish and Dr. Suzanne Borderlon.
Upon returning to Guam in 2009 with her M.A. from San Diego State, Professor Ventura found "coming home was very dismantling in a lot of ways." At the time, the Island was in the midst of planning to organize Marine troops from Okinawa to Guam. As she became deeply involved in efforts against these plans, she recalls, "It became really important for me to involve myself, get together with other Chamorros who ironically were returning home at the same time from getting their degrees," to protect the threatened ancestral land. Professor Ventura reflected on the benefits of her colleagues returning to Guam: "I think it was the perfect time for all of us to come home because that led to a whole generation of community workers that have made big movements in terms of our progress here with not only the Department of Defense and military plans but with our political status."
After her sudden transition into community activism using the knowledge she gained from being in the RWS program, Professor Ventura has continued to keep critical reflections and community engagement in the coursework she teaches and the curriculum she writes. She said, "One of the biggest things I have been involved in, especially in terms of teaching and cultural work and political work, is making sure that our students are exposed to resources in the classroom that include them, like reading Guam history written from a Chamorro and giving them versions of our story that are not written by outsiders." She's also responsible for two classroom Pacific Island readers and contributes to calls that seek to place Pacific stories in more classrooms.
The Renaissance Man
Alum Garrett Stack is an accomplished scholar turned parent
"Every person should get the chance to live in San Diego for two years. Period. End of sentence," says former rhetoric and writing studies graduate student Professor Garrett Stack. Earnest but with a chuckle, he adds: "If every person on Earth got two years in San Diego, we'd be a happier humanity." At Ferris State University, located in West Michigan, Professor Stack was recently promoted to associate professor. There, he teaches journalism, creative and technical writing, and composition. He is also a writer and researcher.
Professor Stack majored in journalism as an undergraduate student and worked for a small town newspaper during his senior year. But, writing "terrible stories about terrible parents and terrible crimes . . . it kind of beats on you and it wears you down," he said. So, as his final semester started winding down, he sought out options besides staying in the position that he was beginning to dread. Luckily, he had a supportive mentor. After he spoke with her, Professor Stack learned about rhetoric. "She pitched it and it still kind of resonates," he recalled. "It's like if creative writing and journalism had a kid and then you studied the kid." For young Stack, this sounded enticing: "I started looking at programs and I found San Diego."
Reflecting on the organization required to teach several types of writing, Professor Stack firmly believes that "it's all the same thing." Although he described technical writing as "outward looking" and "user centric," where the focus is on readability regardless of the topic, he said, "that's also how you should teach composition, that's also how you should teach journalism." Chiefly, as a writer, "you should be thinking about your reader first, and last, and in the middle, and in everything that you do." Thinking about feedback he often gives across all the courses he's taught, Professor Stack shared, "the most common piece of criticism I have for anybody is 'you wrote this for you, and not for anyone else.'" He quipped, "and, that's fine if you're writing a diary, but unless you're writing a diary, you didn't consider your audience." To drive this point about the audience home for his students, he features workshopping in all his courses since he values how the process "reinforces that idea that you're writing for other people."
Outside of his coursework, Professor Stack also writes fiction, poetry, and environmental communication theory—the latter which is also his general research focus. He explains his niche within the intersection of environmental communication theory and rhetoric, probing into discourse analysis: "It's a little bit of a mix between rhetoric and linguistics. You do close textual reading and oftentimes you work in some statistical analysis . . . how words are functioning across texts and within texts to do certain performative work." His latest publication focused on the invasive species Asian Carp paired with the concept of spectacle; these carp can be seen jumping out of water. Imagine "columns of leaping fish, and they're thick in the air, they're huge." Interestingly, Professor Stack and his research partner learned that although "there's no scientific consensus on their effect on the ecosystem . . . [Asian Carps] were able to skip the line" in terms of funding precisely because their spectacle brought attention to them.
Since Professor Stack and his wife welcomed twin boys in January 2020, however, his attention to research has thinned. Reflecting on life with newborn twins during a lengthy period of working from home, Professor Stack mentioned various ups and downs. "I got more time to spend with my newborns than probably most other fathers in history. At the same time, I got to spend so much time with my kids while trying to do my job," he noted. He touches on his main takeaway: caring for children, among similar responsibilities, "forces you to . . . grow up" and "do time management in a real serious way." He remembers balancing side jobs with teaching or other responsibilities in the past but recognizes how strict he must manage his time now around the needs of his tiny humans. He describes the kind of focus necessary while his twins nap: "Okay, you have two hours and there is no spend[ing] an hour of that clicking around on the internet. It's like you have 120 minutes, and they all need to count for something. And, that is a different way than I've ever worked before." Although he's learned this useful skill and enjoyed the extra time with his family while working from home, he looks forward to returning to campus. Teaching online for the past year or so, he describes the experience with an unexpected analogy: "I feel like a DJ." For Professor Stack, teaching on Zoom is "talking into a microphone" as he "spin[s] another tune" for his students, looking at the screens of names wondering, like the DJ scanning a crowd, "if his jokes land."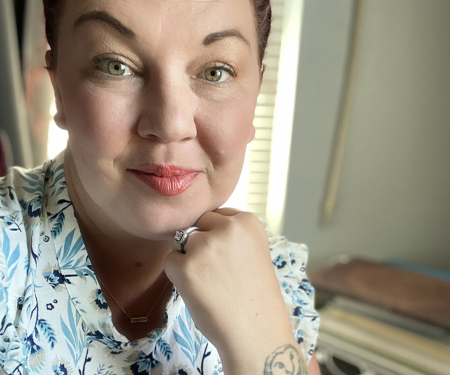 The Humanist
Lecturer Emma Lee Whitworth creates community in the writing classroom
Self-titled adopted child of the RWS department, Emma Lee Whitworth has been with San Diego State University (SDSU) for over ten years but first appeared on campus as a student back in 2008. For several years, Emma Lee has been an RWS lecturer and coordinator of the RWS Writing Mentors Program (previously known as Writing Fellows). During her time with RWS, she also served as assistant scheduling coordinator, as well as worked on many different committees, including Writing Placement Assessment (WPA) and the RWS 105 Rhetoric of Written Argument Stretch series—summer courses open to students still working toward satisfying the SDSU Written Communication Assessment requirement. Currently, Emma Lee is also a digital outreach volunteer. She laughed lightly, "I kind of have a role in as much as I can."
After revealing her tireless enjoyment of being involved, Emma Lee added, "I do like being a part of communities, especially communities of change." In particular, she sees the work of the department as an exemplary space of positive change. Speaking of writing in particular, Emma Lee said, "I think there's so much destigmatizing of the writing process that needs to happen because . . . people have this idea that they sit down at their computer, they have this blank, white screen staring at them, and then they're supposed to just like vomit brilliance onto the page." Emma Lee says that it's all about humanizing the writing process and the classroom experience, too.
In 2011, Catherine returned to the U.S. and began a full-time teaching position at a small private elementary school in Orange County that utilized a classical approach to education using the progymnasmata method. Created by the ancient rhetoricians such as Aphthonius, the progymnasmata consists of a thoughtfully ordered pedagogical design that teaches writing and speaking through a series of increasingly complex exercises. For Catherine, the progymnasmata was mostly a mystery until she moved to San Diego to teach at another classical school; it was there that she truly understood the efficacy of the progymnasmata method. A colleague who had worked his way through the RWS Master Program himself showed Catherine the way: "He saw it from beginning to end, and he really actually saw how teaching it with fidelity through the whole program, it teaches everyone . . . the communication and writing skills they need to be effective communicators." It was then that she sought to join SDSU's RWS program.
After completing a B.A. in English at the University of Washington and studying Comparative Ethnic Studies at Washington State University, Emma Lee watched as her oldest brother pursued graduate school and began teaching. "He and I started talking about teaching a lot and kind of collaborating on what a good pedagogy would look like and, you know, having fun with lesson plans and stuff." These casual but meaningful conversations ultimately led her toward realizing that she wanted to teach. "I started thinking about my experiences with instructors in college and thought I could do a better job than them." She chuckled, "Or, you know, I was inspired by the people who did do a good job, too." With an interest in ethnic studies, she said, "I kind of left college with this thirst for a more inclusive classroom experience." So, like her brother, she sought a M.A. in English but "with the sole focus of teaching at the college level or the community college level," Emma Lee specified. While at SDSU and pursuing her English degree, she discovered the RWS department and, importantly, an emphasis in RWS for her English degree. With her penchant for involvement, Emma Lee soon found herself working as both a Fellow and a TA for RWS. As she altered paths and turned toward rhetoric, she remembers, "I kind of just fell in love with the department."
As her undergraduate studies' location suggests, Emma Lee is a Washingtonian—an Eastern one at that. Emma Lee rarely finds that people recognize where she's from in Washington, "a place called the Tri-Cities that no one's heard of—except for the Kennewick Man and the Hanford power plant." Her move from the northern to the southern West Coast wasn't intended as the permanent move it's become; she said frankly, "I never planned on staying in San Diego when I first moved down here." She qualified this statement with a laugh and added, "Everything I say I'm never going to do; I ended up doing it." One of those things included kids: "Having a child was never really on my to-do list. So, I haven't like conceptualized my identity around it, you know, even still four years later." Emma Lee and her husband—another thing Emma Lee convinced herself she wouldn't do was marry—welcomed daughter Aria into the world about four years ago. She reflects on the joyous life she leads now, "Here I am living the dream!"
In 2014, Emma Lee and husband relocated from Ocean Beach to Santee, where they purchased a house on a cul-de-sac. The prices that a person pays in Ocean Beach versus elsewhere were part of their reasoning for moving, but Emma Lee cut herself off to say, "Let me blame my husband [for] this one. She explains that "he likes the finer things in life," naming a few items such as air conditioning and a dishwasher. She joked, "I have to buy him nice things to keep him happy." This move was quite timely as Aria entered the picture a few years later in 2017. In fact, that same year marked Emma Lee's official role in RWS Writing Mentors Program. The program consists of successful student writers, both undergraduate and graduate, hired as embedded tutors in RWS and linguistics courses. These mentors provide additional support to their peers under guidance of the instructor. Emma Lee explained student writers' roles, "We want to see ourselves as mentors to the students that we work with, but we also want to see ourselves being mentored by the instructor."
Emma Lee shares wise words for undergraduate and graduate students alike: "[take] ownership and action in your education." An education is "not just studying and, you know, doing well on tests," she stressed. "It's this active kind of metamorphosis process." Although this might seem tough at first, Emma Lee thankfully has some additional advice. She said, "I'm a big supporter of 'fake it till you make it' . . . people say dress for the job that you want, not [for] the job that you have. I say . . . manifes[t] it somehow."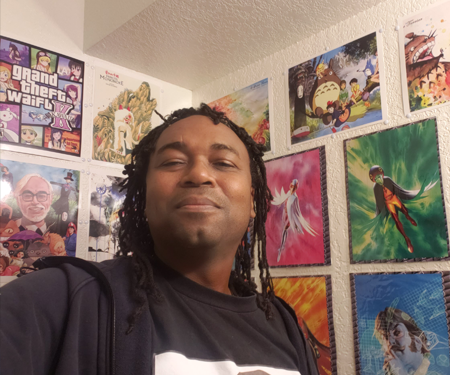 The Rapper Gone Linguist
Hasan Autman changed careers at 35 and now he's earning his Ph.D.
Current Ph.D. candidate Hasan Autman candidly stated, "Strangely enough, I got into linguistics 'cause I was at a party, back when I was a rapper" chatting with a cute girl after his show at UC Santa Barbara. Hasan said, "I asked her what her major was. She said linguistics. And I said, 'Mine too.'" Shockingly, he went on to eventually pursue a degree in linguistics—and remains in touch with her to this day, grateful that she introduced him to linguistics. Hasan "traveled the world as a rapper and did shows" for several decades before turning to school and teaching. Hasan has traveled to 28 countries in total but currently resides in Flagstaff, Arizona, while he attends Northern Arizona University (NAU). He sees his academic career in linguistics as distinctly translatable to his work with language while a rapper.
Yet another unforeseen person led Hasan toward one his greatest passions: comics. Hasan has been a huge comic book fan since he was about six years old thanks to, funny enough, a childhood bully. Hasan put it simply, "You couldn't be a nerd in the hood back then." Hasan revealed a shocking twist to bully Ed's request to come to his house, "Instead of punching me, he put out a long, white box of comic books and . . he gave me X-Men: God Loves, Man Kills." Hasan remembers well that he related to the X-Men, "I was a black kid in Southeast San Diego, in the hood. And, X-Men were mutants; they were hated by society, misunderstood. And I felt the same way." Hasan thinks that Ed, like himself, felt unable to share this passion for comics with others until they stumbled into each others' lives. Today, Hasan's Flagstaff apartment is covered with Marvel paraphernalia, and he enjoys anime and comics just as much now as he did at six.
Reflecting on the places life has taken him, Hasan laughed, "It's been a very strange ride." To this point, he shared, "I went to [college] when I was 35 years old." In fact, he never graduated high school or received a GED even as he's on track to complete his Ph.D. in fall 2021. At 35, he began at a community college and later transferred to San Diego State University (SDSU), where he earned a B.A. in linguistics and continued to complete an M.A. in linguistics as well. Towards the end of his Bachelor's, Hasan began working as a tutor for the Rhetoric and Writing Studies (RWS) Department and eventually became one of the first tutors in the SDSU writing center. He not only took courses in the RWS Department but also taught courses for the department as a Master's student.
As the end of his Master's loomed in the near future and Hasan was searching for positions, a neat networking opportunity arose after he presented his thesis at a convention. SDSU was developing a university in the Republic of Georgia, and Hasan was hired to help build the school and create a language center—"That's still in operation by the way," Hasan noted proudly. Founded in 2014, SDSU Georgia, as it is commonly known, is located in Tbilisi, Georgia, and currently offers six different STEM majors with professionally accredited and internationally recognized U.S. bachelor's degrees. SDSU Georgia also follows a western approach to education with an emphasis on a well-rounded liberal arts curriculum. Hasan's year in Georgia centered around laying necessary groundwork to build the school. In particular, Hasan initiated and developed the English Language Development Center (ELDC) with the dean's support, using the structure of SDSU's own writing center as the model. Soon after he completed the ELDC in Georgia, a school in Azerbaijan and yet another school in Northern Cyprus both heard of Hasan's accomplishments and hired him to do similar work. After a year overseas, Hasan returned to the US to pursue his graduate studies.
At NAU, Hasan progresses toward his Ph.D. in Curriculum and Instruction within the education department and has added a focus on ethnic studies. Hasan specified, "I have my graduate certificate in ethics studies." As he approaches the end of his studies at NAU, Hasan said, "I was supposed to complete it in May, but I started playing video games and slacked off—Grand Theft Auto, man." Even so, Hasan will be completing his Ph.D. in only about three years. His advice for time management: "Work smarter, not harder." Currently, his dissertation focuses on "the language of hip hop-based education in African American vernacular" as he examines potential differing meanings and the history behind the N-word. With his personal insight as a black person also involved in hip hop, he recognizes a distinction between pronunciations with an "a" versus "er" sound at the end. The former he sees as "a term of kinship, and it's evolved past whatever racist roots they might've had." But, the "er" pronunciation "is not like that," Hasan observed. Ultimately, he said, "I'm using my research to try to uncover what's really happening on the streets: Are people using two separate words with two separate meanings, and is the N-word phrase a valid phrase to cover up both words?"
According to Hasan, the relationships between rhetoric and linguistics equally inform his work as an educator. "Semantics classes have definite overlap with rhetoric," he explained. But, more importantly, Hasan approaches both learning and teaching with a linguistics perspective that he describes as a "scientific approach" and with rhetoric as a philosophy: "I kind of merged them together to make an amalgamation of my, you know, teaching style." Naming John Swales and Christine Feak's Academic Writing for Graduate Students: Essential Tasks and Skills among other texts about common rhetorical concepts, Hasan stated, "I get the nuts and bolts, but also the philosophical parts." As Hasan's academic interests and his journey across careers demonstrate, rhetoric is present in every discipline.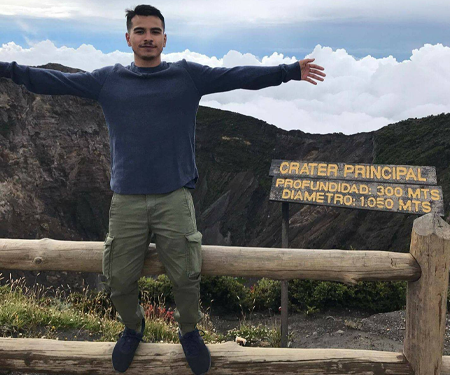 The Mountain Climber
First-Generation Chicano grad student Carl Silva does not give up easily
San Diego native and first-generation Chicano college student Carl Silva plans to graduate this summer with his M.A. in rhetoric and writing. Carl is a proponent of diversity as well as first-generation and transfer student awareness. He says it's crucial to keep in mind representation of these identities: "It is a lot easier for students to imagine themselves in a particular job or career field when they see people like themselves holding them." He envisions himself as the face that others like himself can and will see in academia. As he looks forward to potential careers, his ultimate goal is returning to San Diego City College where his college path first began and becoming a professor. He stressed, "I want to help people who come from the same background as myself."
During his three years at San Diego Community College, Carl received his Associate's degree in elementary teaching preparation as well as an Associate's in honors communication studies. Carl transferred to California State University Long Beach, where he completed a BA in Communication Studies with an emphasis on interpersonal and organizational communication. On his academic interests, Carl said, "I always had a taste for communication/rhetoric and I eventually gravitated back into it for my grad program." After wrapping up his BA at Long Beach, he entered San Diego State University within the Homeland Security Program. However, a year in the program and a gradual realization later, Carl had a slight change of heart and switched programs. It was in HSEC 690--otherwise known as Seminar in Ideology, Discourse, and Conflict--taught by Dr. Cezary Ornatowski of the rhetoric and writing studies department where Carl had his "ah ha!" moment, connecting various mentors' backgrounds in rhetoric with the topics of the course. Shortly after taking Ornatowski's course, Carl became a rhetoric and writing studies student and selected an emphasis in the teaching track. Carl taught his first RWS 200 course in the spring semester and worked as a writing mentor (previously known as a writing fellow) for three semesters prior.
Looking back, Carl's college pursuit began when he started 5th grade. Carl attended KIPP Adelante Preparatory Academy in San Diego from 5th through 8th grade. The Knowledge is Power Program (KIPP) is a national network of middle schools that support their alumni through high school and into college, and KIPP Adelante is one of many tuition-free college preparatory charter public middle schools across the country. KIPP Adelante and its greater Southern California branch marshal counselors and advisors to support alumni through high school into college as well as into careers post-college. And, thanks to Carl and a few peers, the extensive alumni network now has an online platform that launched this past summer which allows for fellow KIPP-sters, what graduates of KIPP middle schools are nicknamed, to collaborate and support each others' academic journeys.
Carl expressed immense gratitude for the doors that KIPP Adelante opened: "Being a first-generation student, I didn't really have . . . guidance and nobody was like pushing me and motivating me to go to school," he said. "So, when I went to that school, their whole theme and environment was to climb the mountain into college. They had . . . murals on the stairs, the hallways, of kids climbing literal mountains to college." This image lingers in Carl's mind as he reflects on his academic journey, sometimes wondering if a gap year here or there might have relieved some of his burn out. Still, Carl looks forward to the future that awaits him as he continues applying for teaching positions, one with a KIPP affiliated school on the East coast and a few dispersed around the Southern California area.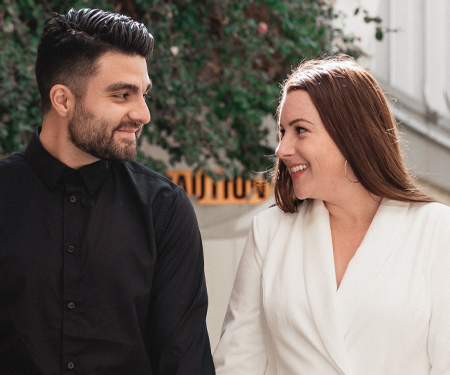 The Balancing Act
Grad Jenna Levasseur manages full-time work, part-time learning, and a wedding
After the tumult of 2020, things still haven't calmed down for full-time employee and graduate student Jenna Levasseur. As soon as the clock strikes 4:30 p.m. on a weekday, "I'm RWS part-time student and if I get one moment of peace, then I am trying to be a good partner, trying to plan a wedding, trying to raise this little rescue mutt, all of these other like normal day-to-day hats." Jenna and her fiancé, Alex, also began planning their wedding at the same time as moving in January of this year, Jenna exclaimed, "which was stupid! We should have really waited until after we moved." Luckily, she and Alex are only about a six-minute drive from campus now.
Photographers, florists, and bakers, oh my! Jenna has noticed that the majority of people she meets for wedding planning tend toward selling based on the current, most popular items. Jenna shared, "I feel like I've had a really, really hard time finding someone that listens to what I'm saying and realizes that I'm not going for just a trend." Instead, her intended wedding theme is centered in timelessness. To her, this theme entails a few key details: "I really want just muted colors, and I want it to be calm and not visually overwhelming." She also chose timelessness to avoid any potential regrets; she said, "I don't want to look at these photos in five minutes and just be like . . . Why did I do that?" To this point, Jenna expressed difficulty locating things that were timeless but is sticking to "less color is more," including white bridesmaids' dresses to many people's disagreement. Still, she will persevere with the support of her doting fiancé.
When Jenna isn't focused on planning her wedding or being a good partner, she is working for San Diego State University's own College of Sciences as development coordinator for the past two years. On weekdays, you can find Jenna typing away as she researches potential donors and writes grants, proposals, and gift agreements herself. And it is through this position that Jenna actually discovered Rhetoric and Writing Studies shortly after she started as development coordinator. Beginning with courses for the certificate in Professional Writing, Jenna learned that she was but a few courses away from a MA. She went ahead and applied in Fall 2020—and got in! With only three courses remaining, Jenna is happily looking forward to graduating in spring 2022 with a specialization in Professional Writing.
Before discovering her fondness for fundraising, Jenna began her academic journey at SDSU herself through Compact for Success, in which Sweetwater Union High School District graduates were guaranteed admission to SDSU if they met admission requirements. After two years with the same classmates as high school and an exhausting daily commute, Jenna felt drained and needed a change of place; she transferred to California State University, Northridge (CSUN) and majored in sociology. Upon graduation at CSUN, Jenna immediately returned to San Diego because the greater Los Angeles area was not her cup of tea. Her first summer position post-graduate at the Boys & Girls Club in San Diego initiated Jenna's love of fundraising and development when she shifted from a hands-on role working with children to a behind-the-scenes role as a development professional. Seeking to expand her experience in development and delve into higher education, Jenna landed at SDSU in the College of Sciences.
Since joining SDSU for a second time, Jenna has grown to love working and learning at SDSU for many reasons, including how "SDSU is like a little city" for her. She reflects on her in-person experiences, "I can go to work. I can go to Trader Joe's (when it's open), and get my lunch, and walk around. And then at the end of the day, I can go to my class. And so, it's just like a little city." Clearly, she isn't going anywhere anytime soon. Afterall, she's got a wedding to plan!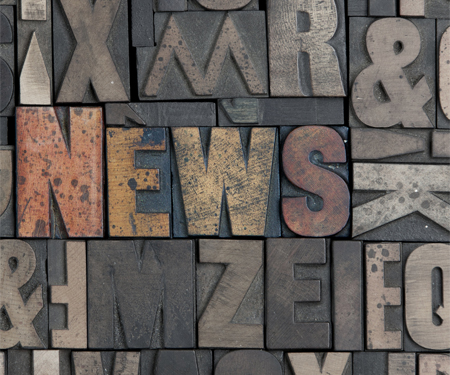 Department News and Events
Stay in the know about everything RWS
The summer is officially in full-swing, but here's a look at a few important features of the spring semester.
College of Arts & Letters (CAL) Awards for the 2020-2021 Academic Year
We honor our two Spring 2021 retirees, Hedda Fish and Bob Stein. Hedda's career at San Diego State began with lecturing in the English Department in 1979, prior to the existence of Rhetoric and Writing Studies. Bob began as a graduate student in the RWS Master's program many moons ago. We thank them both for their service and commitment to the department and our students.
Congratulations to our new faculty member Dustin Edwards, whose Rhetoric Review article "Digital Rhetoric on a Damaged Planet: Storying Digital Damage as Inventive Response to the Anthropocene" received Honorable Mention for the 2020 Theresa J. Enos 25th Anniversary Award.
Congratulations to RWS M.A. student Eirein Gaile Harn who received a Master's Research Scholarship for the 2021–2022 academic year from CAL.

Eirein Gaile shared, "I'm honored and humbled to receive the Master's Research Scholarship for 2021-22! I'm thankful for the guidance of Dr. Glen McClish, Dr. Jenny Sheppard, and Dr. Kathryn Valentine who continue to be important mentors for me throughout my experience in RWS. My research aims to extend Onomastics (the study of names) into the field of Rhetoric. I will explore names as rhetorical sites of meaning by considering the rhetorical strategies people use to navigate the relationship between their names and their cultural identity. Specifically, I seek to understand the role names play in cultural identity development."

While the Rhetoric Society of America student chapter looks forward to shifting to in-person learning again, the E-Board is excited for upcoming events, including Ph.D. application workshops, thesis support workshops, and more. Follow their Instagram account @rsasdsu for updates closer to the start of the fall semester!
Hope you enjoy a well deserved summer of as much rest as you can find. Loop back in sometime during the fall semester for the next newsletter.
Meet the Editors
Graduate Students Nicole and Rachel
Read on to find out more about the co-editors who spearheaded the podcast!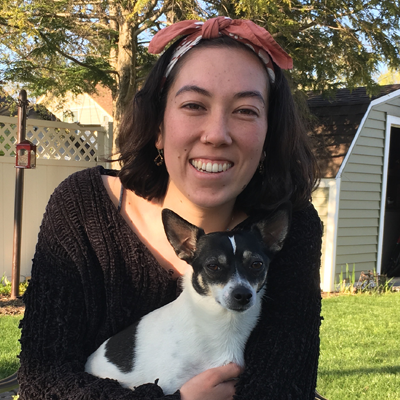 Nicole Golden
Nicole is beginning her second year as a graduate student in the M.A. program in Rhetoric and Writing Studies. After graduating from Occidental College in 2019 with a B.A. in English, Nicole spent her gap year working for a non-profit in Los Angeles where she supported a program dedicated to under-resourced elementary schools and raising students' reading skills. Nicole returned to school while the pandemic still riddled the country with shut-downs and stay-at-home orders, spending two semesters learning online. She even had the chance to teach an RWS 200 course online when she became a TA in the spring semester.
As Nicole delves into her thesis work this summer, cultural rhetorics informs a study of Japanese American identity. Her personal experience as a mixed-race Japanese American influences her interest in understanding practices undergone by other Japanese American millennials as they articulate and construct their mixed-race identities. With this interest in mind, Nicole plans to continue within academia in pursuit of a Ph.D. in order to expand her cultural knowledge and hopefully teach at the university level. Still, Nicole looks forward to a career centered around the teaching of writing but welcomes whatever opportunities arise as long as her thirst for learning can be quenched.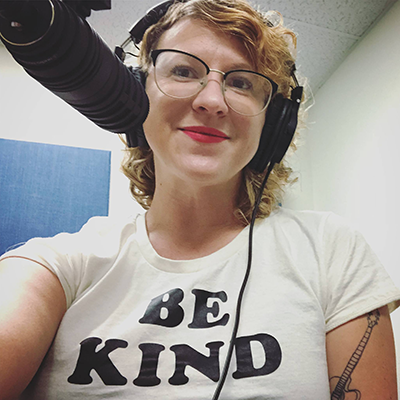 Rachel Michelle Fernandes
Rachel is a graduate student in the M.A. program in Rhetoric and Writing Studies, entering into her second year, with a focus in multimodal and digital rhetorics. After an accomplished career in film and television production and over a decade in New York City, Rachel decided it was time to prioritize her mental health and return to her West Coast roots. Rachel shifted her focus to arts journalism and podcasting, writing a column for San Diego City Beat called "Thank You for Staring" and recording and editing a podcast series called Psychic Rehab. The podcast chronicled Rachel's struggles with Bipolar disorder and featured a range of interesting and informative guests to discuss getting rooted in reality and finding common ground—be it with civic engagement, trash cinema, Riot Grrrl feminism, or taking to the open road. After writing a successful California Arts Council grant with the Oceanside Public Library and a local arts organization, Rachel realized how rhetoric could help her further advocate for the agency of her creative community and enrolled in the RWS program
Rachel's thesis work is taking shape as a digital counter-mapping project which takes a decolonial approach to locating and connecting cultural communities and social movements across the San Diego and Tijuana border region. She seeks to locate and constellate any artist, artist run space, grassroots movement, collective, activist or organization in the region who is actively committed to decolonization and anti-racist practices. She hopes this visual and geographic tool will eventually serve as a useful resource for strengthening community care and mutual aid networks. She looks forward to teaching RWS 100 in the Fall and getting to know the SDSU community IRL!