Spring 2023
The SDSU Rhetoric & Writing Studies Department Newsletter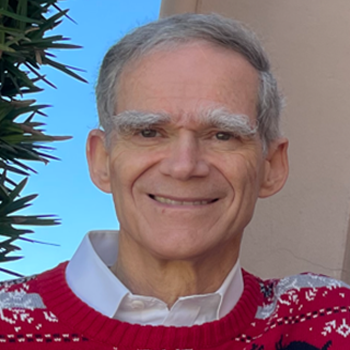 Chair's Note
Dear colleagues, alumni, and friends of the Department of Rhetoric and Writing Studies,
2023 marks the 30th anniversary of RWS! To celebrate this milestone and to reflect on our departmental history, this issue of the department newsletter features reflections by two women who played instrumental roles in the founding and development of this academic unit: Professors Emeriti Susan McLeod and Ellen Quandahl. These two teacher-scholars of rhetoric and composition had distinct, yet complementary roles in establishing and building our programs. To further our celebratory mood, I am delighted to announce the establishment of the Ann M. Johns Scholarship for Rhetoric and Writing Studies. This scholarship, made possible by a very generous endowment provided by Ann Johns, professor emerita of linguistics and rhetoric and writing studies, will support students pursuing degrees in the department.
Johns, one of the "Founding Mothers" of the Department of Rhetoric and Writing Studies, is an internationally known teacher-scholar who specializes in literacies, genre, and English for Specific Purposes. She has taught or consulted in 20 countries. Since her retirement in 2002, she has been consulting with — and writing literacy curricula for — diverse college-bound secondary students. She continues to be an active, innovative teacher at SDSU who requires extensive writing and analysis of texts in all her classes. Her commitment to students, particularly those who face linguistic, economic, and cultural challenges as they transition to college, is legendary. Read more about Professor Johns and the new scholarship.
Please join me in thanking our dear colleague Ann for her generosity and commitment to the success of our students and enjoy reading about a number of the many people and events that make RWS special.
Best wishes,
Glen McClish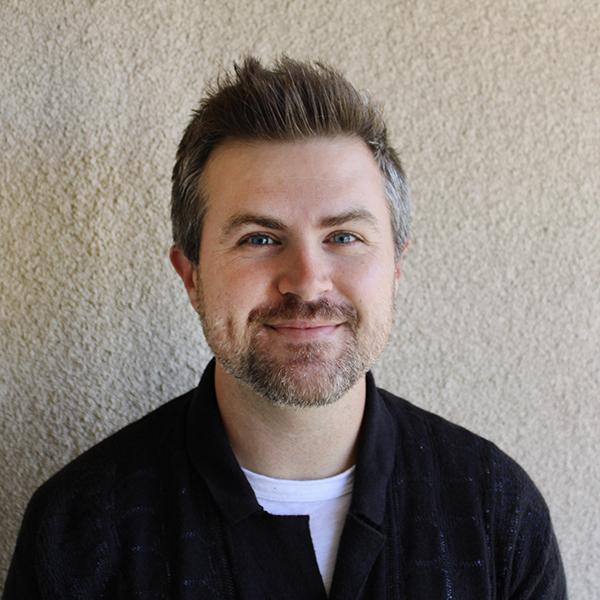 The Landmark Lecture
Dustin Edwards
Dustin Edwards is a first-gen college graduate who began his journey in academia at New Mexico State University. After switching his major nearly four times, Edwards recalls the struggle of finding a degree that would lead him down a clear path to finding a job. He initially thought that "a degree in journalism meant a job as a journalist. Clear. Easy." However, things weren't as easy as he imagined when he graduated in 2008 during the housing crisis and economic recession. Looking at a "daunting job market" prompted Edwards to continue in academia and earn his M.A. in rhetoric and professional communication. Due to his background in journalism, Edwards thought that he would be more interested in the professional communication aspect; however, after having the opportunity to teach first-year writing as a graduate associate, he "was hooked" and went on to complete a Ph.D. in composition and rhetoric at Miami University in Ohio. Following his Ph.D., Edwards worked as an assistant professor of writing and rhetoric for five years at the University of Central Florida in Orlando prior to joining us at SDSU in 2021.
As a recent addition to the RWS department, Professor Edwards was well positioned to organize SDSU's most recent Landmark Lecture. Edwards, with the help of Karen Keene, Glen McClish, and Matt Gantos, chose the theme "Violence, Precarity, and Doing Rhetoric Otherwise in the Borderland." After strategically selecting participants to lead the various discussions surrounding the issues that come with San Diego being a border city, Edwards landed on Sonia Arellano and Kenneth Walker.
The Landmark Lecture, for those unfamiliar, is "an opportunity for faculty, students, staff and scholars from outside the university to converse and engage in pressing issues that are circulating in the fields of writing studies, rhetoric, and composition." Although this was the 22nd event, the Landmark Lecture is praised for keeping originality and relevance through every event. In the past, subjects addressed have ranged from ancient rhetorics, to online pedagogy, to linguistic justice. These lectures allow "us to get keyed-into the broader conversations happening in the discipline, and it's a way for graduate and undergraduate students to get one-on-one time with academic leaders in our discipline," Edwards says.
This year, Arellano and Walker gave a presentation together that focused on rhetoric in the borderlands. Each spoke on their own research projects relating to the matter. Walker presented his book project, "Climate Politics on the Border: Environmental Justice Rhetorics," in addition to a community project about bird migration, extinction and Indigenous knowledge practices. Arellano spoke about her work with the Migrant Quilt Project, which touched on how quilting can honor those who have died while attempting to cross the U.S.-Mexico border.
Arellano and Walker both presented important insights that reflected in the discussion afterwards. Edwards states, "Moving back and forth between Dr. Walker and Dr. Arellano, we saw an accumulation of stories about border crossings, about violence, and about art-based projects that imagined this violent world otherwise." Both speakers intentionally separated their viewpoints on the matter and drew a careful line between opinion and fact; clear steps were given to how they approached their work while also staying rather humble. Something that was done notably well was their ability to highlight the work of the community and participants alike. Edwards reflects on his appreciation for how the talk concluded, "Dr. Arellano ended on a hopeful note — that there are small, potent gestures we can make to change our worlds, to make them otherwise."
Overall, Edwards notes that our perception of rhetoric contributes to our understanding of "language, frameworks, and practices related to living and negotiating our often-messy everyday lives." Rhetoric "forms our relationships, our ways of understanding the world, and our ways of being in the world."
After reflecting on the Landmark Lecture, Edwards suggests the following to any students seeking advice:
"I think it's important to make things. Make things that matter to you and challenge yourself with finding creative forms that open you up to new experiences. Rhetoric can take you in so many different directions. There is certainly beauty in that, but it can be overwhelming too. Find what holds you, what keeps you invested and wanting to know more about.
I also think it's important to be practical. What are your long-term goals and how can you get there? How can you interact with people who are in roles you desire and learn more about how they got there? How can you get experiences in your university years that will propel you into where do you want to go? Of course, that path may well change, but getting a wealth of experiences and talking to lots of different people might make the horizon on that path a little clearer."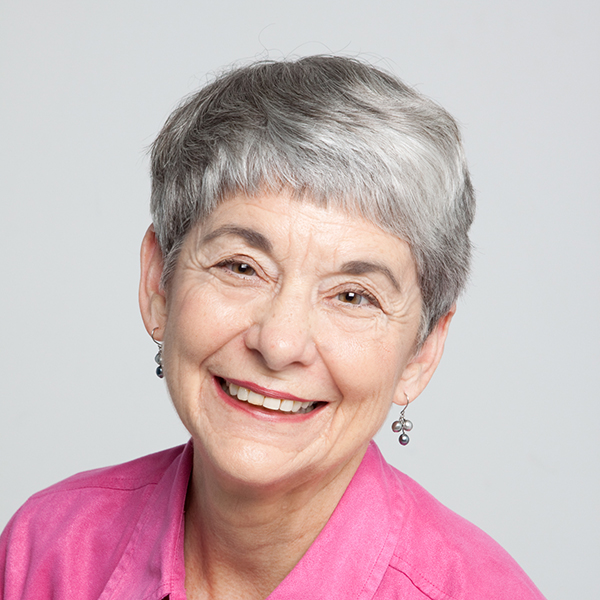 Spotlight
Sue McLeod
Asked to discuss her career and, more specifically, her role in the founding of RWS, Sue McLeod provided the following reflection:
I enjoyed a long career in university teaching and administration (I was a writing program administrator, and also at various times a department chair and associate dean) and am now happily retired; at a certain point it's important to step aside and let the next generation take over.
What I find most satisfying about my career is the fact that I was involved in developing a field of study that didn't exist when I was in graduate school in the late 1960s and 1970s. As is the case with many of my contemporaries (Peter Elbow, Chuck Bazerman, Chris Thaiss), my doctorate is in English literature. The assumption was that if you studied great literature, you were then qualified to teach students how to write. It didn't take long for many of us to figure out that this was not true, and because it was an experimental time in academe we felt emboldened to try to improve the situation, conducting research, experimenting with student-centered teaching techniques, and sharing our learning with each other at conferences; the Conference on College Composition and Communication provided a sort of second graduate education for us first-generation writing studies scholars. That's a rather simple explanation of what happened when writing studies began to emerge as a separate discipline, but basically true. I feel fortunate that I was able to be a part of creating this new discipline, and particularly fortunate that I was asked to chair the committee on the major for CCC, since a major indicates that a discipline has finally arrived.
The period during which writing studies was growing and blossoming was an exciting time and also a frustrating one, since as it was emerging as a discipline in its own right, it was also growing apart from literature studies. Across the country writing programs began to separate from English departments, as linguistics had done before. As the developer of a Writing Across the Curriculum program at SDSU, I was part of a core group of writing faculty in the English department, all of us women, who were doing research in this new field. It was a time when academe was still very male-dominated; women were not always taken seriously as scholars.
As both a female lecturer and a faculty wife, I could see no future for me in the English department, so in 1986 I left to take a tenure-track position elsewhere. I remained good friends with Sherry Little (who had been my office mate) and Shirley Rose, who were two of the prime movers in the creation of the new SDSU Department of Rhetoric and Writing Studies. In 1990 the three of us got together one long afternoon at the Council of Writing Program Administrators Conference in Oregon to discuss their proposal for the break with English. My role was to respond to their draft proposal, to discuss the name for this new department, and to help them strategize about how to present the final proposal to the Faculty Senate (many members of the Senate had been in my WAC [Writing Across the Curriculum] Faculty Seminars). We then went out for a celebratory drink. The Senate passed their proposal in 1993, and the rest is history.
A word on the name of the new department. At the time there were several different names for the new discipline that was developing, none of them quite right. "Composition" was a difficulty because that term belongs to the Music Department; Google it and you will see. "Writing" was also problematic, since students assumed a writing department taught creative writing, and those classes were usually retained by English departments. It was Shirley Rose who came up with "Rhetoric and Writing Studies," which I think perfectly captures the nature of our discipline. Some new departments/programs followed suit, for example the Program in Writing and Rhetoric (PWR, pronounced — I love it — "power") at Stanford.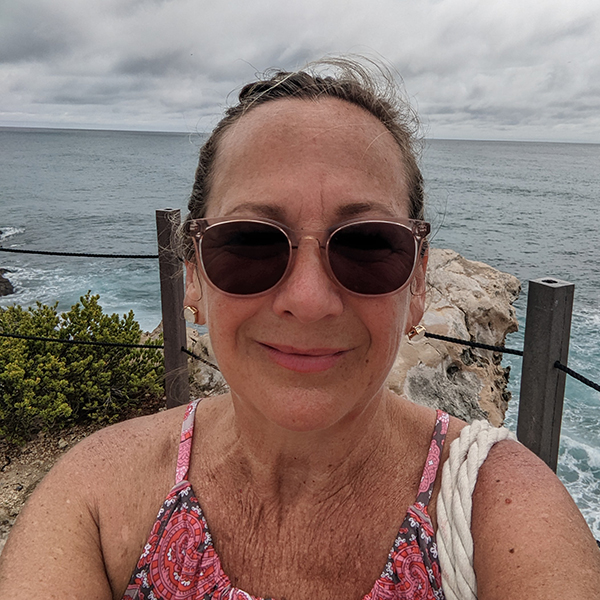 Faculty Profile
Erin Flewelling
Since joining the department as a TA in 2009, Erin Flewelling has been a very involved member of the RWS program as a lecturer, as well as an assistant director in the Writing Center. Thinking back over her time in the department, she reveals, "I have always wanted to teach and write. Grad school reminded me how much I love research. And now I have a job that allows me to do all those things. It probably sounds a little nerdy, but I always felt like I would stay in school forever if I could just get paid for it, and that's my life now." Her passion for the program is evident, and she has truly made an incredible impact on the department over the years.
Flewelling describes how thrilling it was to come across the RWS department while looking at the M.A. programs at SDSU. Here's how she puts it: "I didn't even know this was a thing! And it sounded so amazing, examining the way people present ideas, and there was the possibility of teaching at SDSU while a grad student" — it was the perfect fit. After joining the program, Flewelling mentions how much of an impact the program and people she encountered through it had on her. She specifically describes how the people she met within the department "taught [her] new ways to ask questions and expanded the way [she] views the world."
When thinking back to when she was writing her thesis, Flewelling describes her experience as both rewarding and challenging: "I think I've never worked so hard on a project in my life. The research part was nothing but fun, asking questions and then just exploring random connections in order to develop cohesive claims. But organizing those claims into some cogent piece of writing that made sense to someone who wasn't me was like twisting a Rubik's Cube."
Flewelling goes on to describe the difficulty that comes with writing a thesis, but also the amount of support that the RWS department gave her, which ultimately provided the motivation to finish it. "I kept giving myself the same good advice that I was giving my students. Reminding myself that I should just write a bad paper, that I could revise later, that it didn't matter if it didn't make sense immediately," she said. "Drs. McClish and Werry were incredibly helpful, asking questions that helped me figure out how to approach the various chapters. They were also very encouraging, reminding me that the ideas were there, and they mostly made sense. That encouragement kept me going."
Flewelling also reflects on how grateful she is to have gotten to know the people within the RWS department. "Our support staff in RWS is amazing, and I love sharing reading ideas and creative ways to adapt essay prompts with colleagues," she said. "I keep meeting really lovely students, people who want to learn, want to grow, want to be challenged. And I feel super connected to our writing center community, the directors and tutors I spend a lot of time with. We get to play around with ideas, with texts, with how to communicate, and how to convey ideas effectively."
She goes on to describe just how much she has learned from this department and the people in it, and she mentions that there is one thing that has stuck with her the most: "I think perhaps the thing that I think about most is the construction of ethos, this idea that the way I communicate my ideas can determine whether or not people take my and my ideas seriously. And this influences the way I teach, the way I write, the way I interact with people outside of an educational environment. In particular, this was useful as I started teaching online asynchronous classes: I think about how I demonstrate shared values, concern, knowledgeability, fairness . . . and although I always want to convey my authentic self, I am mindful that different groups of people will value different aspects of myself."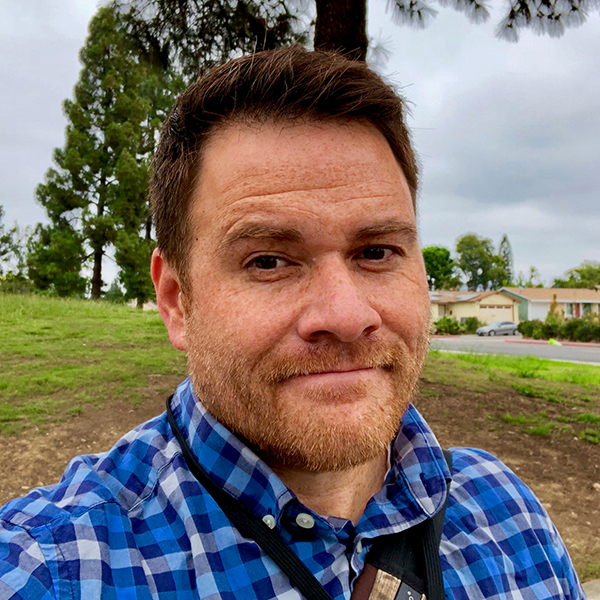 Faculty Profile
Ben Jenkins
Ben Jenkins began his career at SDSU as the catering chef on campus just a few years before joining the RWS program. After working for Montezuma Publishing for a year, Jenkins commenced his work in the RWS program as a writing mentor. He recalls, "I did that for a couple of semesters before teaching my own RWS classes as a TA. At the time, I was pursuing my MFA degree. When I started working with various instructors, and then finally teaching my own classes, I fell in love with the discipline, and decided to pursue a teaching career with the department after graduation."
Jenkins describes how the RWS department has been a great support system when it comes to consistently pursuing his passions. Most recently, he is very excited to be teaching a new comics course that will be offered in spring 2024.
Jenkins reflects on his time working on his MFA while simultaneously working as a TA in the department — he describes this period of his life to be incredibly impactful when it comes to both his education and his career: "I particularly loved the TA training program the RWS department offered. The community of instructors, mentors, and fellow TAs created an enlightening space to work through some of the struggles that come with teaching a class for the first time. I'm honored to now work with the TA training program, and I really enjoy working with our TAs as they develop their teaching skills."
When it comes to critical topics such as inclusivity, Jenkins mentions how grateful he is to work at both SDSU and with the RWS program: "Being a border community, and a region filled with a vibrant Indigenous presence, I'm glad to work at a place that respects those attributes, and strives to create a more inclusive learning environment."
Jenkins aims to place an emphasis on inclusivity within the department, and he has been able to intertwine inclusivity into his courses in a way that is incredibly admirable. "Currently I'm working with our Global Rhetorics group," he reveals, "and with the help of that community and our work, I'm able to develop more inclusive teaching practices and varying methods of rhetorical analysis for my classes."
Thinking back to his time as a student, Jenkins offers some thoughtful insights: "The time management part of being a student is a skill that we don't often learn about in a dedicated class, but it's a huge part of successfully navigating academic life. Take the time to manage your school, personal, and social schedule, and try to find a balance that works for you." Jenkins then concludes his valuable advice by emphasizing just how important it is for students to reach out and form connections with their instructors: "I wish I'd known how open and willing all the instructors are at SDSU. I haven't met anyone teaching at the university that hasn't put students first. When I was a student, I was a little intimidated to approach instructors to talk about my interests and research. Now that I'm a faculty member, I try to encourage students to take advantage of the opportunities they have while studying at SDSU."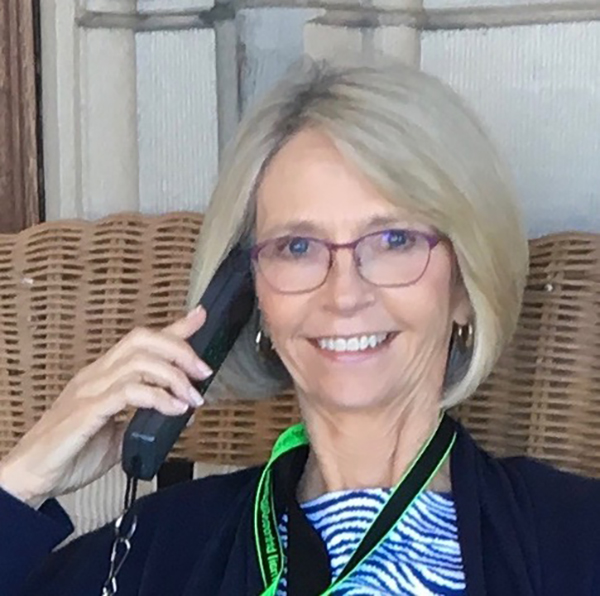 Emerita Profile
Ellen Quandahl
Ellen Quandahl is an incredibly accomplished member of the RWS community, both at SDSU and within the community of rhetoric and composition scholars as a whole — she played a major role in the development and growth of composition studies. Quandahl recalls, "I was fortunate to do my graduate work at the University of Iowa when composition studies was still coalescing as a discipline with histories, theories, and emerging topics of research. From my earliest conference experiences I watched the meetings of the Rhetoric Society of America grow from fewer than 50 people to a robust and diverse national organization. The Conference on College Composition and Communication and its journal have likewise grown, become more diverse, and provide fora on writing in social fields well beyond the academic classroom. Borderlands, religions, politics, sound, the visual, gender, the ambient, administration, dialects, industry, AI — all of these are emerging and changing areas of research." Since her retirement, Professor Emerita Quandahl continues to keep herself very busy. "I sit on committees, manage a website, belong to several book groups, and engage in research as topics appeal to me," she says. "I'm in touch with many rhetoric colleagues and we communicate about our interests."
Quandahl's contribution to the development of the RWS program at SDSU has made a big impact on making the program what it is today. "Coming to the Department of Rhetoric and Writing Studies in the second year of its existence offered the opportunity to help build a new department, and that was tremendously exciting," she notes. "The collaborative work of envisioning a writing program with colleagues from rhetoric, linguistics, academic skills, and composition was challenging and intense. I look back with some pride on working with those people to create a writing program, and then a master's degree, and then an undergraduate major during a time when there were fewer rhetoric departments in the country. I vividly recall representing the department at the SDSU Academic Senate on the day it approved the M.A. program. It was thrilling."
Thinking back to her graduate work at the University of Iowa, Quandahl reflects on the many people that made an impact on her career: "My graduate school mentor, Richard Lloyd-Jones, who authored benchmark work in composition and developed the doctoral specialization in rhetoric at the University of Iowa; Kenneth Burke, the great 20th-century theorist of rhetoric whom I had the privilege of meeting several times; and, I suppose, Aristotle. Scarcely a day goes by when my reading doesn't call to mind an idea from Kenneth Burke. Despite recent and important critiques, Aristotle's works on emotion, happiness, virtue, and language are still anchors. During my first academic job — at UCLA writing programs — I was fortunate to work with Mike Rose, who taught us so much about the cultural competence and insights of non-traditional students, and I was greatly influenced by Mike's friend David Bartholomae and his colleagues at the University of Pittsburgh. Their textbook 'Ways of Reading,' which has gone through so many editions, is still fantastic. It sounds like my influences were all men! But I had an undergraduate teacher, a woman and a feminist, who really introduced me to the whole concept of rhetoric. I don't think I would have had a career without the work of feminist scholars like Pat Bizzell, Susan Jarratt, Lisa Ede, Cheryl Glenn, and many others."
When discussing rhetoric, Quandahl describes her personal philosophy in the following words: "Rhetoric is everywhere! Watching how language (spoken, written, visual, musical) achieves effects and how rhetorical pedagogy embraces private and civic life are endlessly fascinating and important. Rhetoric bridges public address, poetics, psychology, politics, and a long teaching tradition. Just last week I listened to a podcast by southern California earthquake guru Lucy Jones, who has begun composing music to help people engage with climate change! She's thinking about how it is that humans are moved, the emotional component that often engages us more deeply than information — and that is rhetoric."
Quandahl goes on to describe one of her favorite writing projects that she has worked on, as well as her favorite courses that she has taught: "When I began studying ancient Greek, I met with a small study group of colleagues. Through various turns, we discovered and worked on the Byzantine historian Anna Komnene. It was breathtaking to see in her history comments about and evidence of a rhetorical training that was familiar from our work in ancient rhetoric. Over the years, I worked on Anna and wrote several pieces. The most recent, in Hawhee and Valiavitcharska, 'The Practice of Rhetoric' (University of Alabama Press, 2022), concerns history as a compositional and argumentative resource. The project encapsulates many of my interests: rhetorical theory and pedagogy, women rhetors, the persistence of the ancient rhetorical tradition."
When asked about her favorite courses to teach, Quandahl could not pick just one. "In my early years in RWS I often taught Theory and Practice of Teaching Composition," she says. "I enjoyed the challenging doubleness of it — watching my own practice and interaction with students even as we read about and discussed theory and practice, engaging in the kinds of pedagogy that I was encouraging students to try out."
"The class is always intense and emotional, as everyone has strong ideas about what writing is and how to teach it, and strongly imagined ideas about what it is that students need to know. I admired the students, their intense efforts, and their writing. Many I now consider friends and colleagues. I also taught the history of rhetoric course almost every year, in a time when the narrative of rhetoric's history was changing and the scope of 'antiquity' and 'the classical' morphed from 'western' to a rich crossroads of cultures. So there was always new material to learn and share, and there was the challenge of showing the ongoing relevance of ideas from a cultural past very different from our own situation. Just last week The Washington Post published an article called 'As Black Educators, We Endorse Classical Studies,' both acknowledging the oppressive dimensions of past practices and embracing the long conversation about what it is to be human, to communicate, to live well. What could be more engaging?"
Lastly, Quandahl shares two pieces of incredibly valuable advice for current students:
Seek out mentors whose work intrigues you. Use writing to figure out what you think and what you need to know. Practice trying on the methods and approaches of various scholars. Attend conferences. If you're interested in the history of rhetoric, don't be afraid to learn Greek and/or Latin — they are still relevant!


Mentors and colleagues are profoundly important. I was a shy student, shy about asking for help and about asking how to shape a research agenda. Now I know that people in our field are generally kind folks who welcome any and all questions.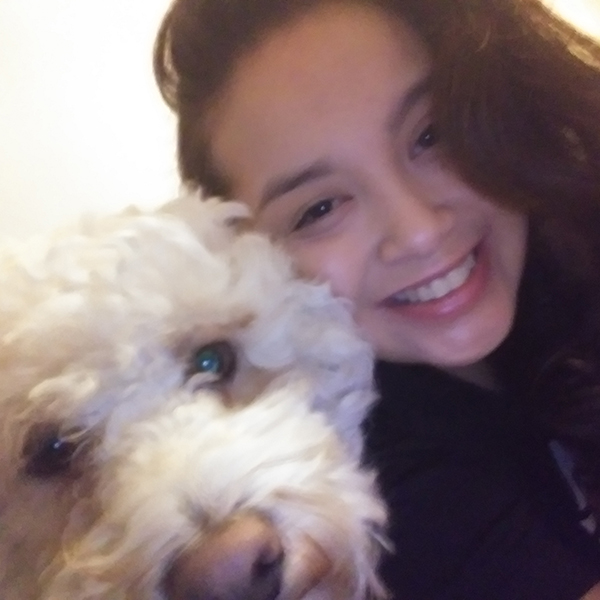 Student Profile
Kenya Benitez
Kenya Benitez has just completed her undergraduate degree in rhetoric and writing studies. With goals to attend graduate school and earn her master's in public health, Benitez is thankful that the RWS department has pushed her to learn writing and critical thinking skills that will be applied in her future career as a possible public health analyst/program specialist for California's Department of Public Health.
While her two interests — writing and healthcare — may seem to be on opposite ends of the spectrum, Benitez finds that they complement each other rather nicely.
Even though Benitez didn't begin college with a focus on RWS, she recalls her decision to switch from nursing her sophomore year being influenced by her love for writing and how it has "been her passion since she was young."
In addition to her underlying interests in this field, Benitez mentions how the pandemic also played a significant role in determining her next move. As a sophomore during the peak of the pandemic, Benitez was frequently worried that attending nursing clinicals would put her health at risk. Though she had a hard time giving it up, she remembers thinking to herself during her final decision to switch majors, "I am trading one passion for another." After taking a leap of faith, hoping that the major would "improve and provide [her] with the skills to formulate better arguments," Benitez can confidently say that she feels prepared and has learned to do just that.
She specifically thanks the program for teaching her how to "analyze a rhetorical situation" — a skill Benitez thought was only implied in writing spaces, but has come to learn that it is recognizable everywhere. Her now trained eye has not only learned how to observe this in everyday life, but also how to use it to her advantage in situations like job interviews. Benitez directly thanks Dr. Salas for fostering her ability to continue perfecting her research skills, as well as allowing her to be creative and pick her own subject to do a research paper on. When Benitez wrote about her chosen topic of "The Rhetoric of Tattoos," she mentions that she was able to "apply the skills and knowledge that [she] learned in previous RWS courses."
If Benitez could go back in time and tell her freshman-year self what to expect when joining the RWS program, she wishes that she knew about all of the opportunities the major entails. From the RWS 506 internship course, employment options at the writing center, as well as being able to become an RWS writing mentor, she would encourage any undeclared freshman to look into the program and consider majoring in it. Benitez's final thoughts on RWS are concluded positively by the following statement: "The material one learns in RWS classes can be both practical and philosophical. Rhetoric pushes students to explore perspectives that they may have not otherwise considered. Yes, RWS students learn to be better writers, but also better critical thinkers and analysts."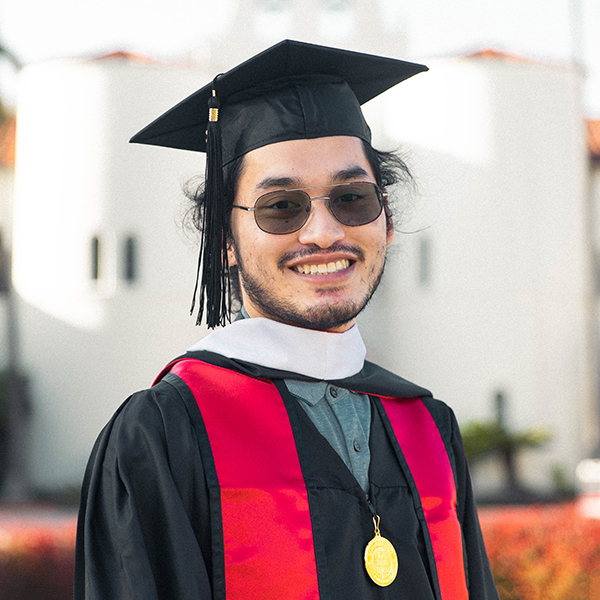 Student Profile
Matt Louie
As an SDSU master's student who has just gone through graduation, Matt Louie is grateful for his discovery of the RWS program. After earning his bachelor's degree in psychology and sociology, Louie found "the only California State University (CSU) with a dedicated rhetoric/composition department" and mentioned that because the program's focus wasn't solely on English literature, he was able to "get training and take classes on topics that relate to [his] ultimate career goals in rhet/comp." It was actually because of a fellow writing consultant at the writing center that Louie was able to find out more about RWS.
Despite having a different major prior to entering the master's program, Louie feels as though he wasn't any less prepared to study in the field of writing and that the master's program has allowed him to progress in his area of study. Louie recalls that his work in psychology was "focused around language and stigmatization (which was essentially [him] talking about how rhetoric and language constructs the ways in which we understand others.)" Not only has this helped him learn about those around him, but it also helped him go about learning how to teach writing.
Louie's favorite course at SDSU thus far is one that has "played the largest role in [his] studies and beyond." RWS 596: Decolonial Rhetorics, with Consuelo Salas, helped Louie "bridge some of the conversations [he] had outside of the university (regarding decolonization on [his] home island of Guam) to academia." Louie is thankful that he got to experience how rhetoric is theorized and discussed with regard to decolonization, in addition to being able to contribute to the conversation with matters from his personal life and as a Chamorro (the Indigenous people of Guam). He adds that the seminar paper he wrote for this class was "one of my favorite papers that I have written."
Building on his cultural history, Louie attended the Conference on College Composition and Communication on February 17, 2023, to speak about his research relating to incorporating food into the classroom environment; he hopes to show students that "the knowledge they have from their home (or cultures) — like food — is something that can be utilized to understand and participate in conversations in academia." Louie hopes to tie together food and rhetoric to showcase discussions in topics like translanguaging — utilizing a person's multiple dialects and creating a way to view them as "fluid and interconnected" — and also showing that "elements of culture — like food and language — don't exist in a singular/standard way but, rather, can take multiple forms or styles to fit the needs of different people."
Louie is incredibly grateful for both the structure and freedom that the RWS master's program has given him. He has enjoyed his time here so much that he is planning on pursuing a Ph.D. in rhetoric and composition. He will be attending University of Wisconsin-Madison in the fall and is confident that his M.A. in RWS from SDSU "will serve as the foundation for [his] future coursework, teaching, and scholarship within the field of rhetoric and composition."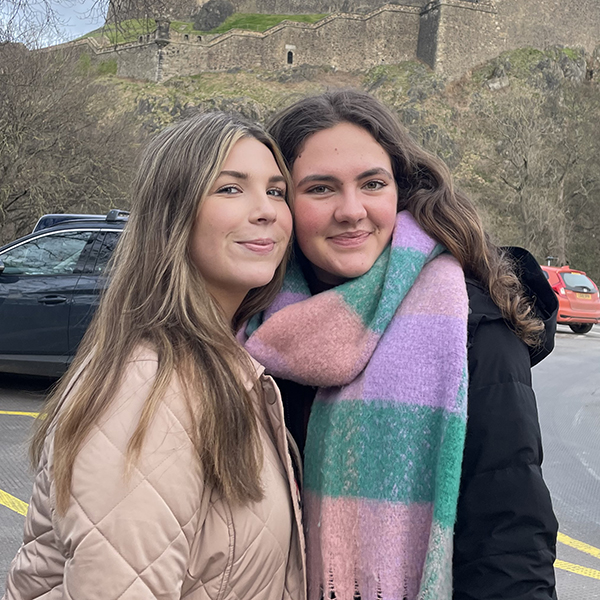 RWS Newsletter Editors Abroad
Celia Fisher and Noelle Higgins
This past semester, we (Celia Fisher and Noelle Higgins) have been fortunate enough to spend the first half of 2023 studying abroad as RWS majors — Celia, at the University of Strathclyde in Scotland and Noelle, at the University of Kent in England.
We were both so fearful yet equally thrilled by what the future could hold for us as we departed from our parents at our hometown airports. Waving goodbye to friends and family and starting our new ways of life across the world was just the start of our adventure — the first being adjusting to the weather, considering that we both grew up in Southern California. Nonetheless, little did we know that once we stepped off the plane in our new (soon to be favorite) cities, we would experience a chapter in our lives that is indescribable.
Though I (Celia) knew that adjusting to a different culture would be somewhat shocking, I figured that being in a country that spoke English would be relatively simple. Little did I know that the Glaswegian accent is one of the most difficult ones to understand; even as I write this at the end of my term, I'm still never positive I can understand their phrases on my first try. Nonetheless, the charming people really do make Glasgow, and I wouldn't have it any other way.
At my host university, I was able to enroll in several courses that would allow me to further my understanding of rhetoric. My favorite class was a third-year course titled "Gender and Celebrity Culture." In both a small and large lecture, we met twice a week to discuss the ways that gender plays a significant role in the media and how certain language enforced by society can carry both negative and positive connotations depending on the target audience. We looked at a variety of examples of celebrity behavior and learned that oftentimes a man will receive less backlash than a woman in the same position; the rhetoric associated with him is light-hearted and forgiving, whereas the rhetoric characterizing the woman is shameful and manipulative. Examining the different sides to this only reminded me that written, spoken, and visual language will always be able to consciously and subconsciously persuade any given audience. It is a true skill and is something that will always interest me about RWS.
Outside of class, I met other exchange students in the same position, and we took on everything that came with moving to a new country together. While I learned how to do so many things abroad like figure out the public transit, the Scottish grading system, currency conversion, and memorizing my UK phone number, the one thing I never understood, despite my trying, was the Scottish love for beans on toast and why there needs to be mayonnaise on everything. Though I like to think of myself as open minded, I have yet to find a reason that makes sense for this.
But in all seriousness, studying abroad in Scotland has been the best experience of my life. Though leaving home was hard and not seeing my family for quite some time was an adjustment, gaining this much independence is something that I will be forever grateful for. I was able to explore all of Scotland and see so many parts of their beautiful country. From the Highlands, to the Isle of Skye, to the Harry Potter Bridge, the only flaw I can find is the gloomy weather, and yet I was still able to appreciate that too. In my spare time, I discovered cheap flights via the infamous RyanAir, did a two-and-a-half-week backpacking trip through Europe, met people from all over the world, and found myself trying to savor the moments I knew would soon be fleeting.
Just like Celia, in January of 2023, I (Noelle) packed up all of my belongings and moved to the United Kingdom for four months. I was going to be attending the University of Kent in the small town of Canterbury, England. Studying abroad had always been a dream of mine, so landing at the London Heathrow airport was one of the most exciting moments of my life. I felt as if I was constantly learning fundamental life lessons while I was abroad — I was able to gain so much confidence and independence which has helped me in so many ways already. Over the past few months, I am so fortunate to have been able to have gotten to see so many beautiful and historic cities in the UK and Europe, while also meeting so many incredible people along the way. I even got to meet up with Celia in one of my now favorite cities, Edinburgh, Scotland!
Throughout my time studying at the University of Kent, I found myself constantly finding new ways to deepen my knowledge of and understanding of rhetoric. Specifically, one of my favorite courses was Reading Victorian Literature, which focused on a different novel, poem, or short story from the Victorian Era each week. With both a lecture and seminar on each text, I was able to develop a deep understanding of the forms of rhetoric that the Victorians interacted with. It was through this course that I found myself analyzing the many ways in which rhetoric has been used in the past, as well as how these forms of rhetoric still impact us today. I loved looking at rhetoric through a historical lens like this — I found myself constantly coming back to this idea that rhetoric is used to construct identity (which I found to be incredibly prevalent in novels we read such as "Middlemarch" and "Oliver Twist"). This course just continued to further my passion for RWS, and I greatly enjoyed discussing the many different perspectives my peers and lecturers had on the different forms of rhetoric we analyzed throughout my term.
This was the first time I had ever left the United States, and I remember being incredibly apprehensive to go completely alone. Little did I know that that would be the best decision of my life. Canterbury is such a charming city, and naturally I fell in love with it immediately. It was the perfect home away from home for me, and it was in such close proximity to the bustling city of London. For me, traveling to different cities and countries was a goal, but it was also incredibly important to me that I immerse myself into the city I was studying in.
It was such an indescribable and fulfilling experience to build a life in a completely new country. Whether it was through befriending other study abroad students from all across the world, getting to know the locals (people like my flatmates, service workers, and classmates), or simply picking up some of the British dialect, I never expected to feel as connected to the city and people I met as much as I did. I am so thankful to both SDSU and the RWS program for giving me the opportunity to have an experience of a lifetime and memories that I will cherish forever.
As we reflect on our time abroad, we are both so grateful that our involvement in the RWS department allowed us to have these unforgettable experiences. Rhetoric is truly everywhere, and it was such a blessing to be able to interact with and interpret the many different forms of rhetoric that we came across in our travels.