Cara Thompson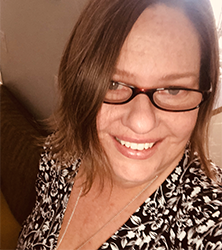 Lecturer
Office: Storm Hall 108C | Email: [email protected]
Cara Thompson studied at UC Santa Barbara and earned her Bachelor's in English Literature. She wrote her senior thesis on the South African writer, Nadine Gordimer, who wrote novels during apartheid and the dissolution of it.
At SDSU, Cara studied French and American 20th century women writers, studying with writer Kathy Acker, a visiting professor at UCSD. She taught as a Teaching Associate for both the English and Rhetoric and Writing Studies departments. She earned her Teaching English as a Second Language (TESOL) Certificate at UCSD and taught English as a Second Language.
Cara joined the RWS Department as a lecturer in 1997 and has enjoyed teaching freshmen as well as upper division students. Her current interest is in the use of narrative as a rhetorical strategy for students in order to build voice, identity, and writing competencies.