Erin Flewelling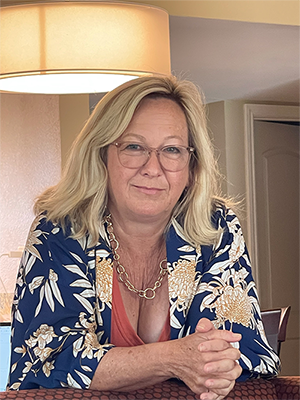 Lecturer
Office: Storm Hall 108A | Email: [email protected]
Having earned a B.A. from SDSU in French and English, with an emphasis in creative writing, I planned to teach French in secondary schools. Instead, I took a 20-year break from SDSU and did all kinds of things, including teaching preschoolers French and gymnastics (not at the same time), reading voraciously, transcribing medical reports, homeschooling my kids, and coaching my daughters in debate. I took a job as an executive assignment at a small nonprofit where I learned the value of professional writing and clear communication to specific audiences. I loved the challenge of considering an audience and adapting to reach that audience, but I realized I missed teaching.
A few years later, I returned to SDSU to get an M.A. in Rhetoric and Writing Studies so that I could teach writing in a college setting. I finished in 2011 and have been teaching in the RWS Department and at various community colleges ever since! Having joined the writing center as assistant director in 2017 I have loved working with tutors and students from across the disciplines. I am excited about exploring affective teaching methods, developing ways to humanize online education, and developing assignment types that students enjoy writing.
Along the way I have recognized what I suppose I have always known: Writing is hard, but writing matters, and when we get to write things we care about in a positive environment, we become better writers.