Jason W. Parker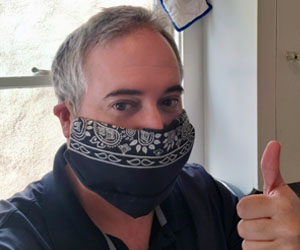 Lecturer
Office: Storm Hall 110C | Email: [email protected]
Jason Parker has taught in the Rhetoric and Writing Studies Department for the past fourteen years. In 2020, he was the recipient of the College of Arts & Letters Excellence in Teaching Award for Non-Tenure Track Faculty. For the 2019-2020 academic year, Jason has served as the Assistant Director of the Lower Division Writing Program and advises a cohort of graduate teaching associates who are leading first-year writing courses. He has taught in the BEST Summer Bridge Program for the Office of Educational Opportunity Programs and Ethnic Affairs and also teaches courses for the Weber Honors College.
In 2017, Jason collaborated with fellow RWS instructor Marla G. Williams to create and direct a faculty-led summer study abroad program to the Republic of Ireland and Northern Ireland. In addition to his passion for modern Irish rhetoric and literature, Jason possesses a number of additional research interests including a concern with the measures used to ascertain credibility in the digital age, the re-emergence of demagoguery and prominence of gaslighting in American politics, and the rhetoric of electronic dance music culture.
Jason holds a Bachelor of Arts and Master of Arts in English from the University of California, Riverside. During those moments when Jason is not grading, attempting what may be an unprecedented fourth read of Ulysses, or removing unused kitchen appliances from the pantry to make room for more good reads, he can be found training for a marathon (always to be raced next year), searching for the next underground trance or progressive house rave, and power napping.