Kelly Metz-Matthews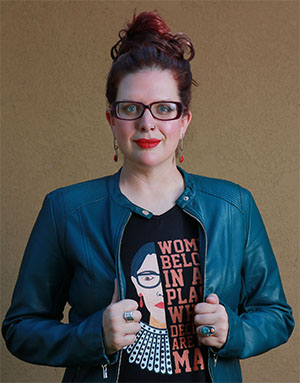 Lecturer
Email: [email protected]
Kelly Metz-Matthews (she/her) is a lecturer in Rhetoric and Writing Studies at San Diego State University. She also teaches in and coordinates the WRITE program at the University of San Diego, providing academic writing coaching to incoming and current graduate students. In addition to teaching, Kelly is a 2021/2022 English Language Fellow with the U.S. Department of State, assigned to (virtually) support the Writing Center at the National University of Science and Technology in Moscow, Russia.
Kelly holds a bachelor's degree in English, a master's degree in liberal studies (narrative nonfiction writing), a master's degree in English as a second language curriculum and instruction, and a TESL/TEFL certificate. She is currently completing her doctoral dissertation on the ways English functions as a form of gendered symbolic power for bilingual women in specific patriarchal contexts. Prior to teaching, Kelly spent several years as a professional writer and editor. During that period, she published a book of narrative nonfiction, a number of personal essays, poetry, and a rather absurd amount of technical, marketing, and communications-related writing.
Kelly is the Intercultural Communication Interest Group Coordinator for CATESOL and an active member of a number of other professional organizations. In 2018, she was awarded the David E. Eskey Award for Second-Language Literacy Instruction. She has also been awarded the Mary Woods Scherr Women in Leadership Award, the W. Scott McIntyre Award, and the Joseph Rost Endowed Scholarship. Kelly approaches her research from a feminist standpoint epistemology and has been heavily influenced by critical feminist ethnography. Currently, she has publications forthcoming on participatory writing in the remote second-language classroom and on preparing teachers to work with emerging bilinguals in the U.S./Mexican borderlands.