Lorise Diamond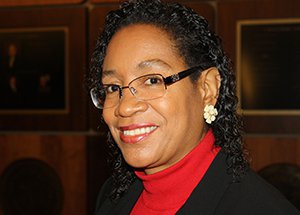 Lecturer
Office: Storm Hall West 108 | Email: [email protected]
Lorise "Rise" Diamond is a dual San Diego State University alum who transferred from Southwestern College to graduate with a Bachelor of Liberal Arts and Sciences degree in Communication (minors in Sociology and Honors Interdisciplinary Studies) and a Master's degree in Rhetoric and Writing Studies.
Rise left a 13-year career as a practical nurse to pursue personal truth, which she found in education and community service. Highly involved in SDSU academic affairs, she worked as Leadership Development and Engagement Coordinator, Strategic Communications Specialist, EOP Learning Center Tutor, RWS Mentor, RWS Teaching Associate, and co-lectured Modern Sexuality. Rise also serves as Executive Director of the Linguistic Communication Development Center, an inchoate 501(c)3 founded in 2019. She uses research and lived experience toward improving San Diegan's cultural communication competence. Current projects include two workshop series: one focuses on gender-inclusive communication and the other on adult digital media literacy.
Currently, Rise attends Claremont Graduate University, earning her Ph.D. in Cultural Studies. She explores research topics that investigate how rhetoric functions within ideological, social, and cultural contexts and centers social evolution as a researcher and teacher who advocates issues related to racial diversity, gender inclusivity, and social equity.