Monika Sokolowska Birch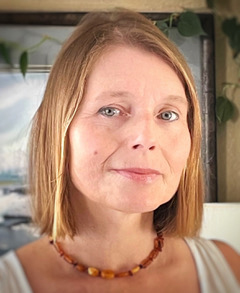 Lecturer
Office: Storm Hall West 126 | Email: [email protected]
I graduated with a B.A. in Literature and Writing from California State University San Marcos in 2020 and received my M.A. in English and Comparative Literature at San Diego State University in 2022. I currently lecture in SDSU's Rhetoric and Writing Department.
Born and raised in Poland, I came to the United States in my late twenties in pursuit of the American Dream. I am bilingual. I also read and understand Russian on a very basic level. Being bilingual makes me sympathetic to English language learners' struggles and affords me a good understanding of straddling two (or more) different cultures.
Some of my literary interests include magical realism, Polish and Irish literature, portrayals of trauma, popular culture, and the intersection of cultures. In my free time, you will find me hiking with a pair of binoculars, looking for birds, taking photos of birds, and occasionally rescuing birds.